Top partners
We have selected for you our best partners
Our top categories
We have selected for you the best categories

Are you a specialist in the rental of mannequins and fashion objects?
Place your ad or contact us for more visibility!
Our articles
Stay up to date with the news and tips we share
Our values
We share human values, innovation, transparency
INNOVATION
We are committed to being at the forefront of innovation in technology, marketing and business processes. We are constantly seeking to improve our offerings and services to meet our customers' needs.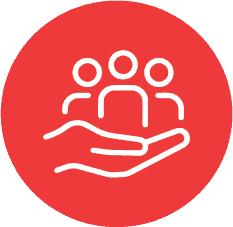 AT THE SERVICE OF PEOPLE
We are committed to putting people at the heart of everything we do, caring for our customers, employees and partners. We strive to create a healthy, fair and inclusive work environment for all.
SUSTAINABILITY
We are aware of our responsibility to our planet and are committed to reducing our environmental footprint. We are working to promote sustainable and ethical practices in our company and in the industry.
ETHICS & TRANSPARENCY
We believe that integrity is the foundation of any successful business relationship. We are committed to the highest standards of ethics and integrity in all of our operations and interactions with our customers, employees and partners.